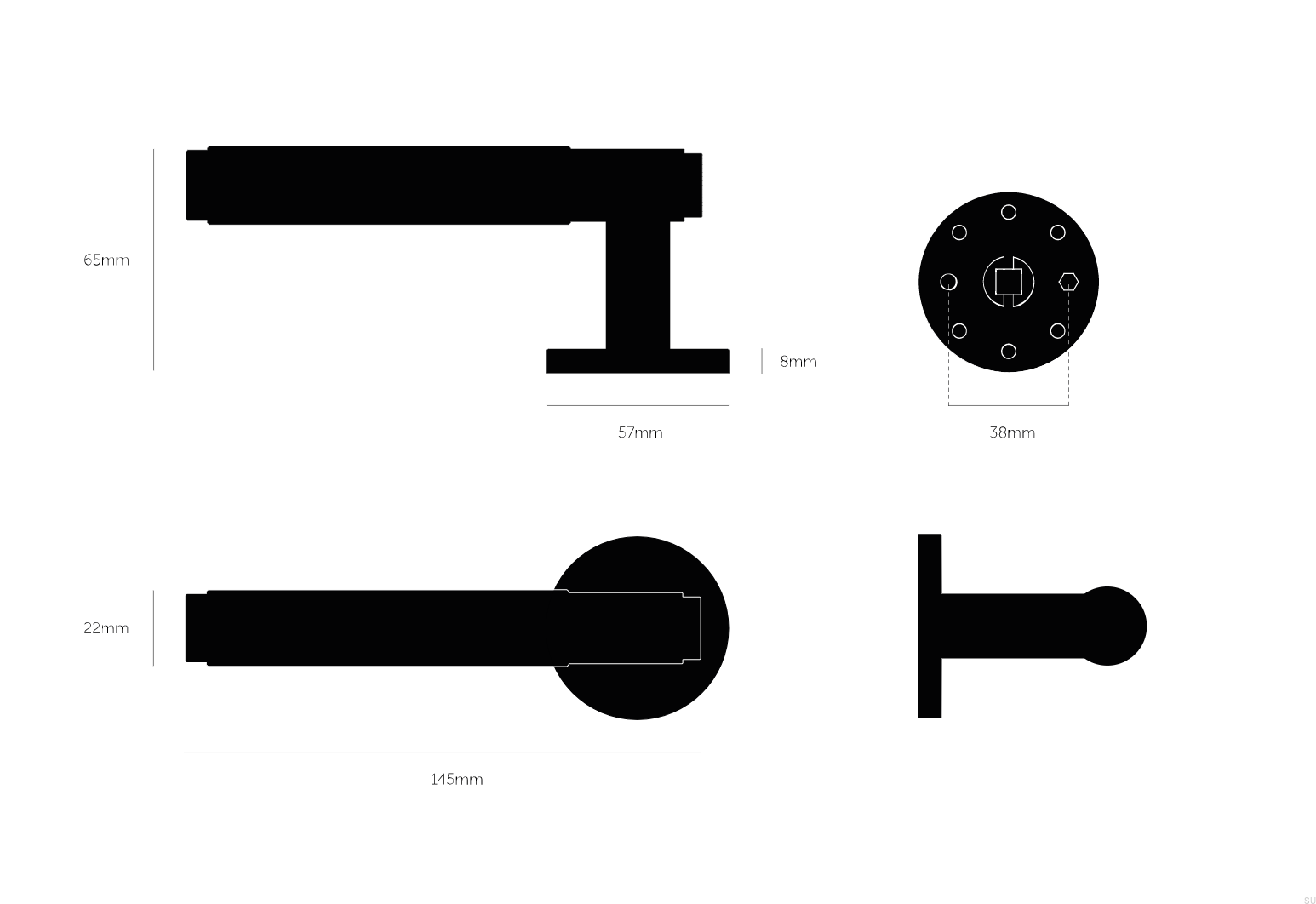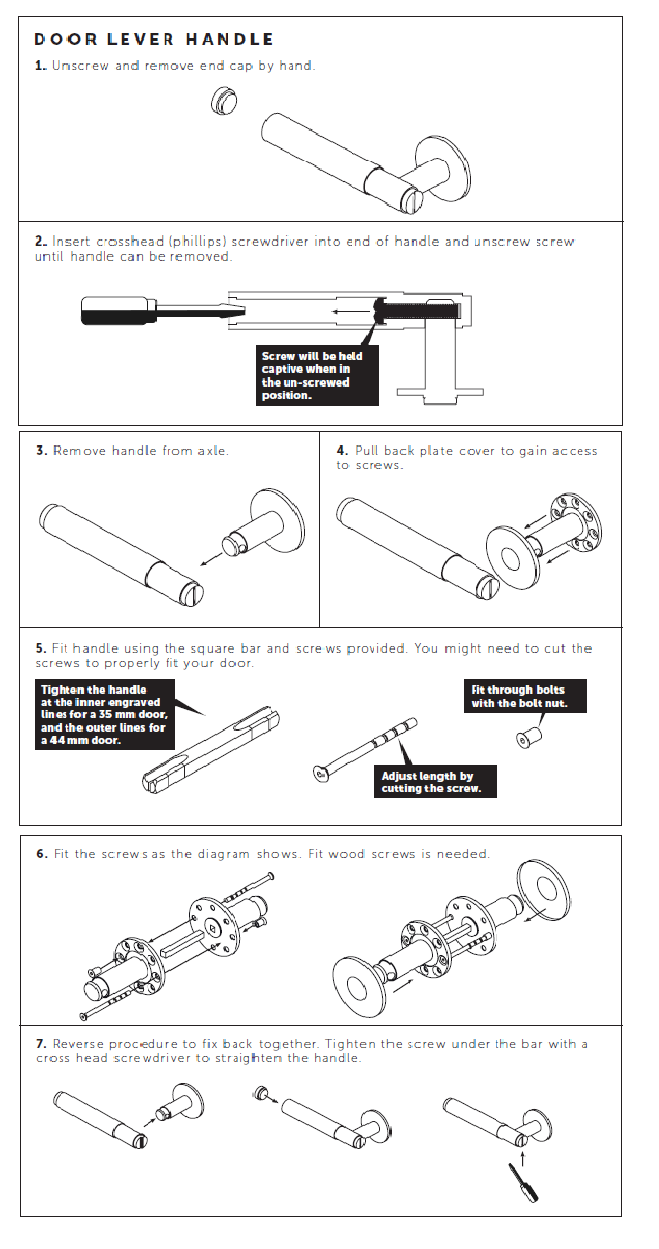 A pair of sprung door handles made from solid metal and featuring an elegant cross-knurl surface and laser-etched Buster + Punch insignia. Suitable for all internal doors.
BRASS is made of solid brass. Its finish will age slowly with time, moving from a brass color to a more golden finish.
SMOKED BRONZE is a "living finish". The more You use this handle the more the base brass metal will show through.
Set for one door.

Estimated delivery 5-10 working days
Contact phone: +370 608 07089

Escutcheons are listed below. See related products.
Real color may slightly differ from shown in the photo.

Handles must only be installed once all paint jobs are complete and the paint has dried.
Cleaning chemicals (detergents, acids, alcohol, dissolvent...) can damage the surface of the handle. Use a dry or half-dry cloth for cleaning.
To prevent door handle contact with the wall, use a door stopper.